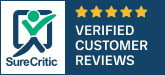 Reviews from Yelp users:
7/4/2016, Lauri H. wrote:

"I was getting ready to help my daughter and her boyfriend with a move to Portland when the dreaded "check engine" light came on in my Ford F-350.

I called Larry based on prior good reviews, and even though they were booked, when I explained my situation, he agreed to work me in the next day.

They had my truck up and running by 5:00 pm the next day and saved our move!

Responsive local owners, great service and fair prices. I am a fan of these guys! I will be back."

6/4/2015, Bob R. wrote:

"We are repeat customers of D&D. Larry is a great guy to talk to, and is very fair on his pricing. The work and care we have received are top-notch.

My Pathfinder blew one of its 6 ignition coils a couple of days ago on I-5 causing it to run very rough. The guys at D&D got me in quickly despite a busy schedule and correctly diagnosed what exactly went bad as well as caught another coil that was ready to fail soon. Larry recommended I replace all 6 coils for best performance, but due to budget constraints I couldn't do it all right now. Larry then recommended the best course of action for me would be to just replace the 2 bad coils as well as the spark plugs, which I agreed to and also had them change my belts and do an oil change since my vehicle was due for those items anyway.

Well, now I am back on the road and my old Pathfinder runs as good as ever. The service was courteous and prompt as always, and we came in under budget to boot!

D&D is our first choice for auto repair. I didn't even think of going anywhere else."

8/14/2013, Diana G. wrote:

"My husband Brad and I have taken our Camry and Jeep to D&D Automotive for the last 3 years and they are the absolute best as far as we are concerned. Larry is easy to talk to and seems to be able to figure out what's wrong with very little info. They call and tell you what the problems are before working on them and they get the job done as fast as possible and get this, they even wash you vehicle and vacuum it out as well! I once broke down near their facility and Della was great to help me out by not only taking me home but stopping by the dog groomers to pick up my buddy from her grooming appointment and take her home too! These guys are VERY trust worthy!"

5/2/2013, Charles L. wrote:

"I have had the pleasure of having this fine establishment work on all the cars in my family. They diagnose my car problems well, and have real good economical prices. Larry is the owner who has customer service down to a precise science. (Nothing but professionalism and courteousness.) They even wash my car after each visit, and have provided shuttle service for me when I required it. There are many other auto repair facilities to choose in Cottage Grove, but you might as well get it right the first time and choose D & D."

8/14/2011, Emily C. wrote:

"I had the unlucky misfortune of having my car die in the McDonald's parking lot in Cottage Grove midway though a move from Montana to California. I called AAA and was towed to this shop. Not only were the mechanic super nice, they also had my car fixed by the afternoon so I could continue on my journey! I definitely recommend this place!"
Reviews from Google users:
Jill Richards wrote, "The best most friendly and I wouldn't go anywhere else. Honest & trustworthy."
Chris DeLay wrote, "I can't say enough good things about D&D. Larry is excellent, a straight shooter who won't jerk you around about the price or work needed/done. They are quick, easy to work with, easy to schedule, and have been a staple in Cottage Grove for as long as I care to remember."
Tina Volpe wrote, "Had an issue with my vehicle cutting out, and was afraid to drive it for fear of the worst happening - but brought it into Larry and his team - was out of there in less than 2 hours with a diagnosed, repaired, and washed car, and ready to go. They even reminded me my tags were expired. I will go nowhere else as long as I'm in Oregon. Anyone in the area should take their cars to this shop. They're honest, fair, and conscientiousness. Love them!"
"The only place I trust to work on my car. cheaper than the prices in Eugene. Has never tried to convince me to buy anything I didn't need or want. Gave me a ride to my residence after dropping off my car and picked me up when repairs were finished. have confidently referred several people to him."
"Amazing honest service, and affordable repairs. We live in Springfield and drive down to D & D for regular maintenance and big jobs too. It's the only place we take our vehicles."